Drill Through für Card Visualisierungen/Drill Through on Card visuals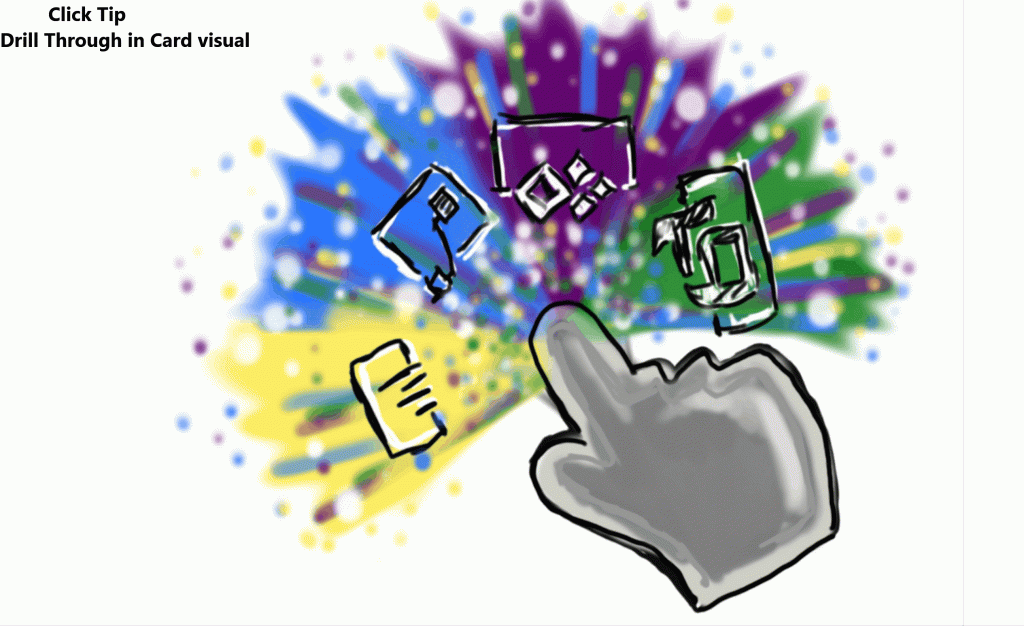 Drill Through für Card Visualisierungen: Öffnet den Power BI Desktop – erstellt ein Card Visual – erstellt eine Drill Through Seite für das Card Visual – rechter Mausklick auf das Card Visual – navigiere zu der Drill Through Funktion und klicke auf die dafür erstellte Seite – fertig.
---
Drill Through for card visualizations: Opens the Power BI Desktop – creates a card visual – creates a Drill Through page for the card visual – right click on the card visual – navigate to the Drill Through function and click on the page created for it – done.
Ein kurzer Gedanke dazu/ A quick thought on this
Einige von euch haben vielleicht schon ewig auf diese Funktion gewartet, andere kennen vielleicht nicht einmal die Drill Through Funktion? Ich denke hier scheiden sich die Geister wer diese Funktion gut gebrauchen kann und wer das Card Visual einfach weiter als Card verwendet :). Für all diejenigen die sich gerne mal mit Drill Through auseinandersetzen möchten, schaut doch einfach mal in mein Demo-File mit Click Tip Anleitung Demo File (Klick mich für download).
---
Some of you may have been waiting forever for this feature, others may not even know the Drill Through feature? I think there is a difference between who can use this function and who just continues to use the card visual as a card :). For all those who would like to learn more about Drill Through, please have a look at my Demo-File with Click Tip instructions Demo File (Click me to download).