Gesamtsummen für die gestapelten Säulendiagramme /Total lables for Stacked column charts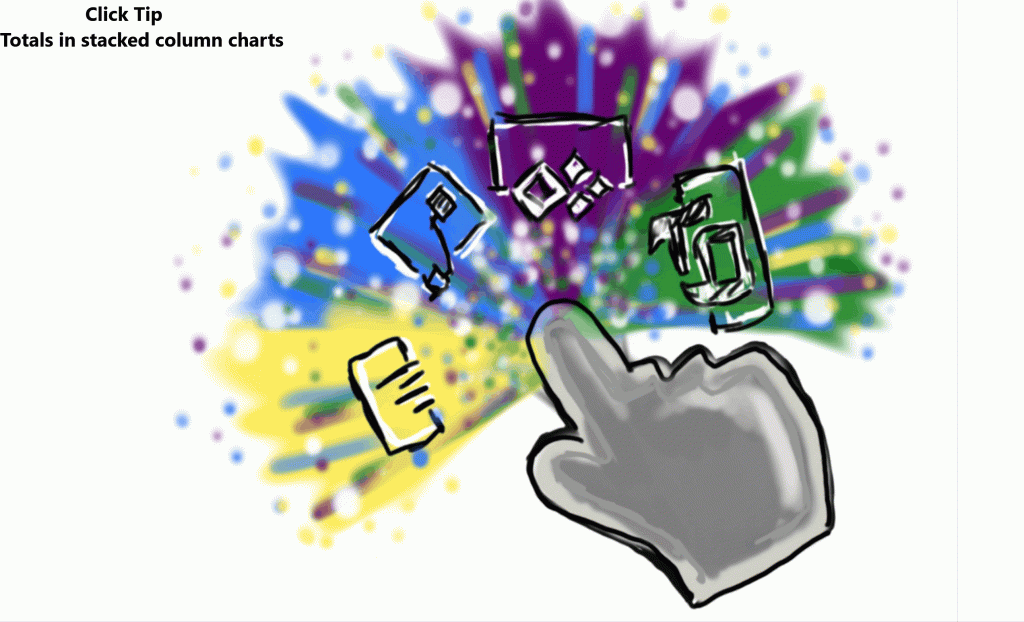 Einstellen von Gesamtsummen: Öffnet den Power BI Desktop – Erstellt ein gestapeltes Säulendiagramm – markiert das Visual – geht in Format (Farbrolle) – wählt als erstes die Datenbeschriftung aus und aktiviert diese – danach die auf Bezeichnungen gesamt – fertig.
---
Setting totals: Opens the Power BI Desktop – Creates a stacked bar chart – selects the visual – goes to format (color roll) – first selects the data labels and activates them – then the on labels total – done.
Ein kurzer Gedanke dazu/ A quick thought on this
Wie oft hatten wir schon die Herausforderung, die Gesamtzahl über die gestapelten Saulen zu bekommen. Was haben wir uns da nicht alles ausgedacht um das zu bewerkstelligen. Aber die Zeiten sind nun vorbei! Wir haben nun die Möglichkeit mit nur einem klicke die Gesamtzahlen einzublenden.
---
How often have we had the challenge to get the total number over the stacked columns. What a lot of ideas we had to come up with to accomplish this. But those times are over now! We now have the possibility to get the total numbers with just one click.