Choose your Table/ Wähle eine Tabelle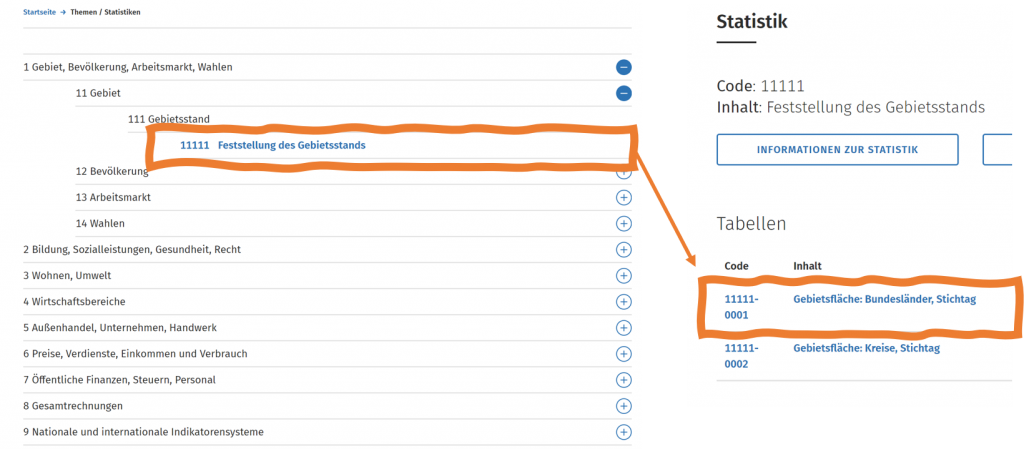 Als nächstes sucht ihr nach einer Tabelle die Ihr in euren Bericht einbauen möchtet. Ihr benötigt dazu einen Code. Ihr könnt diesen Code bei jeder Statistik am linken Rand sehen. Einfachheitshalber nutzen wir hier die erste Tabelle "11111-0001".
---
Next, look for a table you want to include in your report. You need a code for this. You can see this code at the left margin of each statistic. For simplicity we use the first table "11111-0001".