Daten aus der WEB Verbindung in Power Query laden – Load data into the Power Query editor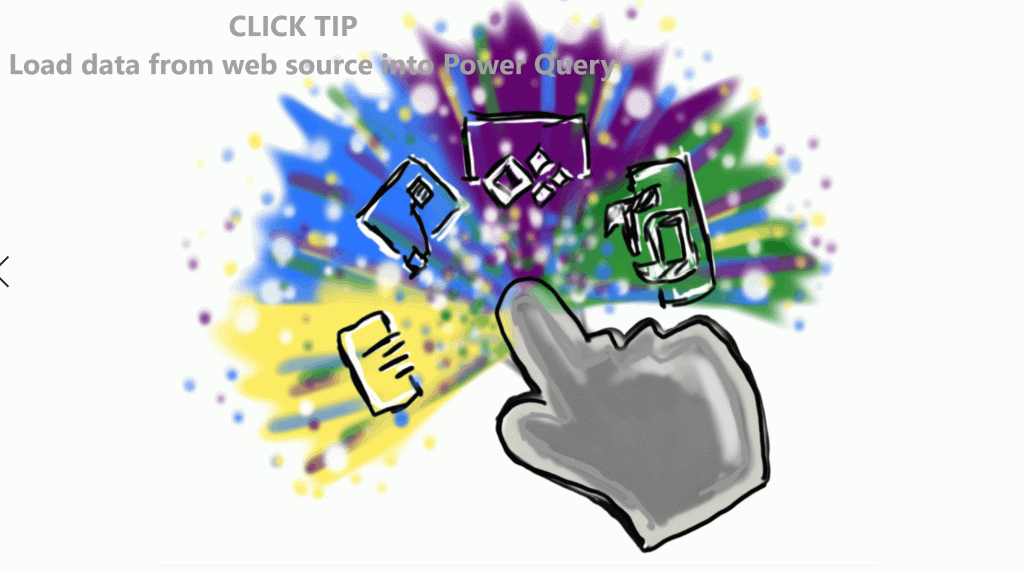 Klicken Sie auf Daten transformieren, um den Power Query Editor zu öffnen
_____________________________
Click on Transform Data to open up the Power Query Editor
Ein kurzer Gedanke dazu – A brief thought about this
Da Ihr ja noch nicht wisst ob die Daten schon in dem Zustand sind um mit Ihnen zu arbeiten öffnen wir den Power Query Editor um die Daten noch nachträglich zu bearbeiten. In diesem Editor könnt ihr viele Transformationen mit euren Daten vornehmen. Wir werden einige von diesen Funktionen in den nächsten CLICK TIPs sehen.
_____________________________
Since you don't know if the data is already in the state to work with it, we open the Power Query Editor to edit the data afterwards. In this editor you can do many transformations with your data. We will see some of these functions in the next CLICK TIPs.