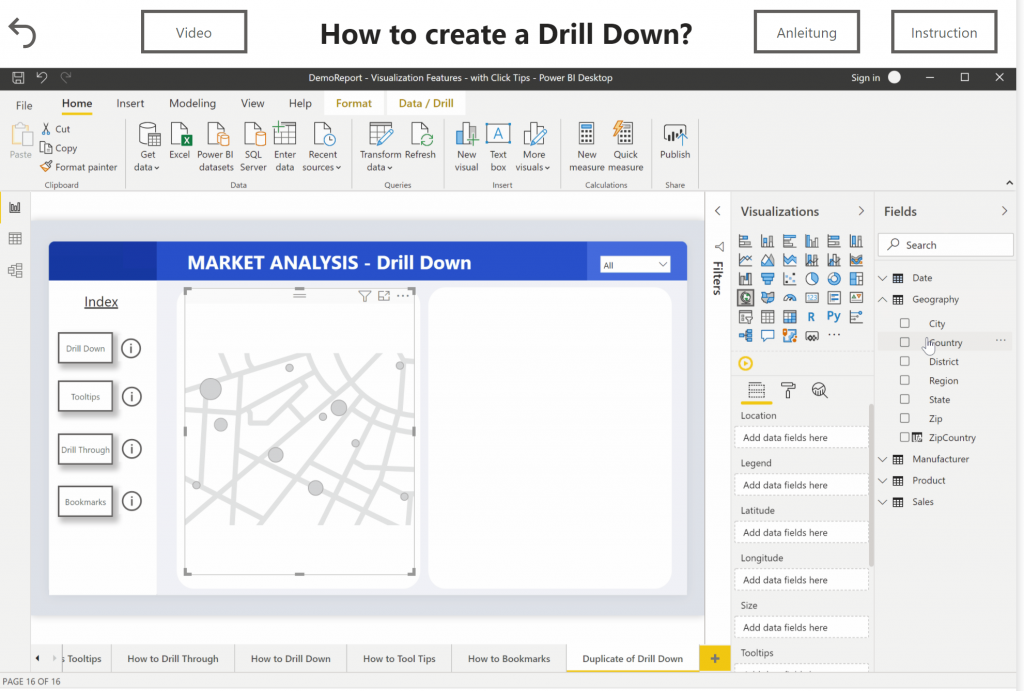 View/Ansehen DEMO Report
Download: DEMO Report
Einige von euch kennen den Demo Report mit den wichtigsten Grundfunktionen (Lesezeichen, Quickinfo, Drill Down und Drill Through). Nun habe ich den Report um die Anleitungen "Wie erstelle ich diese Grundfunktionen" erweitert. Ladet euch den Report einfach runter und baut diese tollen Funktionen nach. Ihr findet die einzelnen Click Tips auch auf den nachfolgenden Seiten.
Viel Spaß beim klicken. 🙂
_______________________________
Some of you know the Demo Report with the most important basic functions (Bookmarks, Quickinfo, Drill Down and Drill Through). Now I have extended the report with the instructions "How to create these basic functions". Just download the report and build these great functions. You can also find the individual Click Tips on the following pages.
Have fun clicking. 🙂