Hello again,
today I like to show you how you can brand your Report Server in every detail. Some of you already know the json-file where you can define your colors.
You can download the complete package of my personal demo Report Server branding package – Download: HERE
What components we have in the file:
Branding Demo (Zip file)
Power BI Report Server Branding (Pdf file)
Branding Demo
You will finde three components in the zip file.
It contain all information about the color theme. All colors are hexdecimal code. If you're not familiar with this kind of color code you can take a look here: https://www.computerhope.com/htmcolor.htm. Also I find it very great that you can also add transparence to the colors only with two signs more. You can find all information about tranparence here: https://gist.github.com/lopspower/03fb1cc0ac9f32ef38f4 – add the two signs at the end of the hex-code. Example: #ff00ffB3 – B3 is 70% transapancy.
Here you can put in your logo. If you like to use also a text to the logo you must add it to the logo as well.
In this file the other both files will be combined.
If you like to know more about the branding of Power BI Report Server I can recommend the video from Guy in the Cube its really helpful.
Requirements
You nedd to be the System Administrator to load the brand package.

Now let's see what we can customize in generell on the Report Server with the color.json file. First we take a look on the first site we see if we open the Report Server. Here you see some of the few options you can use to configure your branding.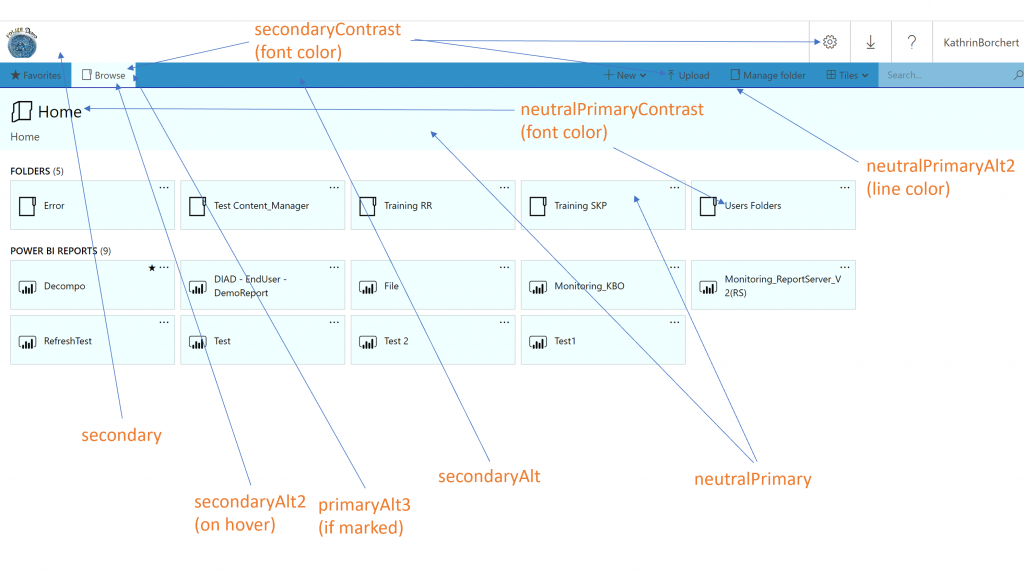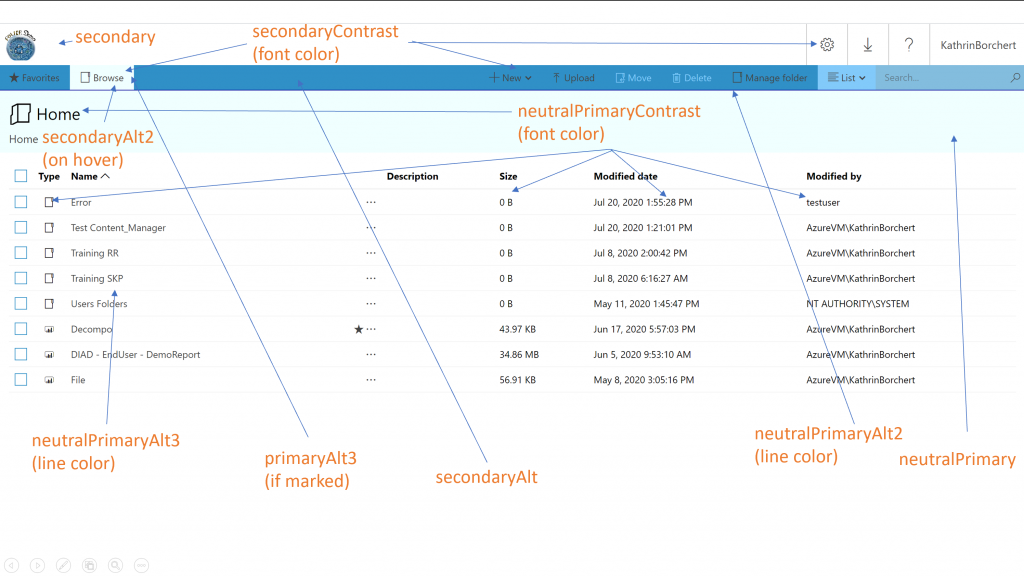 If you like to know more you can use this documentation where I go to every single detail with attached pictures in the Report Server Branding.
So what do you think is this usefull and will this help you in your daly business? 🙂
Have fun to create your own Power BI Report Server branding package!
Best,
Kathrin