Tabelleninhalte aus Web URL extrahieren – Table extract from Web URL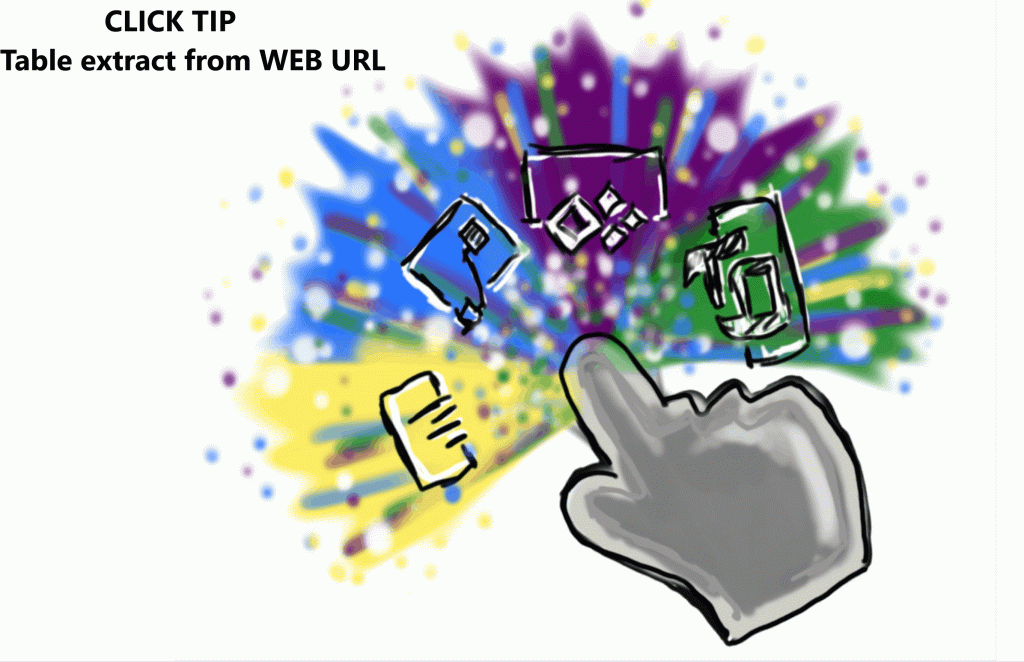 Öffne im Power Query die zuletzte verwendeten Quelle – wähle die Web URL aus die wir schon genutzt hatten – wähle "Tabelle anhand von Beispielen hinzufügen" – die Auwahl einer weiteren Tabelle ist optional und nicht zwingned notwendig – Wähle nun die Spaltenüberschriften und gebe jeweils die zwei ersten Werte aus der Spalte ein – die Spalte wird sich von alleine ergänzen – gehe auf "OK" – fertig.
_________________________
Open the last used source in Power Query – select the Web URL we already used – select "Add table using examples" – the selection of another table is optional and not mandatory – now select the column headers and enter the first two values from the column – the column will complete itself – click "OK" – done.
Ein kurzer Gedanke dazu – A brief thought about this
So hier nun eine einfache und schnelle Lösung Tabellen von einr Web URL zu extrahieren. Ihr habt wahrscheinlich alle fleißig die Spaltenüberschriften mit Doppelklick umbenannt? Das ist auch kein falscher Weg nur ein anderer. In Power BI gibt es immer mehr als nur einen Weg um etwas zu lösen. Es gibt immr kurze und lange Wege, einige Wege bringen einem mehr Performance andere untscheiden sich nur in der dauer der Umsetzung.
Zusätzlich ist es nun auch möglich mit dieser Methode Textdateien oder auch CSV Dateien zu bearbeiten. Also statt die ganze Tabelle kann man auch nur Teilausschnitte aus einer Tabelle extrahieren.
Lösungsfile: Download
__________________________
So here is a simple and fast solution to extract tables from a web URL. You probably all have renamed the column headers with a double click? This is not a wrong way just another one. In Power BI there is always more than one way to solve something. There are always short and long ways, some ways bring you more performance, some ways are just a matter of time.
Additionally it is now also possible to edit text files or CSV files with this method. So instead of extracting the whole table you can also extract only parts of a table.
Solution file: Download